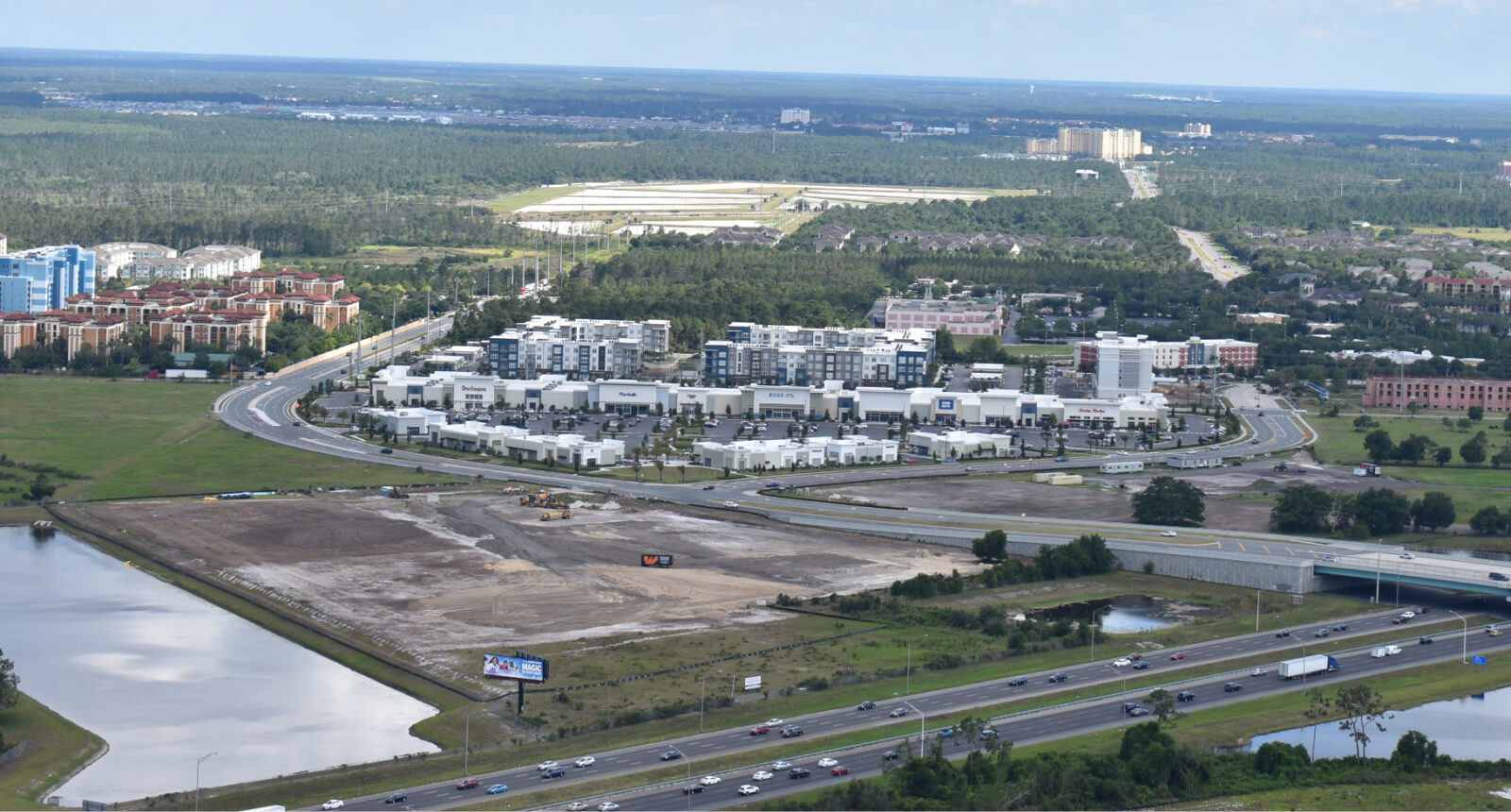 Join Orlando's
Newest Shopping Destination
WHY

VINELAND

933,443

daytime Population around Vineland Pointe

$298,418

2019 Avg. Home Value around Vineland Pointe

35

Vineland Pointe Area's 2018 Median Age

144,125

Orlando has the second-highest number of hotel rooms in the country

15

minutes Vineland Pointe is a short drive to major tourist attractions

207,000

vehicles pass by the site daily

500,000+

homes to be built within 1.5 miles

75 million

annual visitors to Orlando in 2018, up 4.2% from 2017

2.2 million

new residents to Orlando in 2018
It's All About the Location
Vineland Pointe is a new 450,000 SF value retail and dining shopping center located at the junction of I-4 and Daryl Carter Parkway in close proximity to the Vineland Premium Outlets and is situated between Universal Orlando, Disney World and Seaworld.
With more than 75 million tourists visiting Florida in 2018 and more than 2.52 million residents living in Orlando, Vineland Pointe is the perfect location for your business.
With the new I-4 Ultimate Improvement Project, plans are in motion to create an interchange where I-4 meets Daryl Carter Parkway. This new fly-over will directly connect the Vineland Pointe site to the highly trafficked interstate. Vineland Pointe Phase I opened during the 2018 holiday season. Phase II will open 4th quarter 2019, and Phase III will open 1st quarter 2020.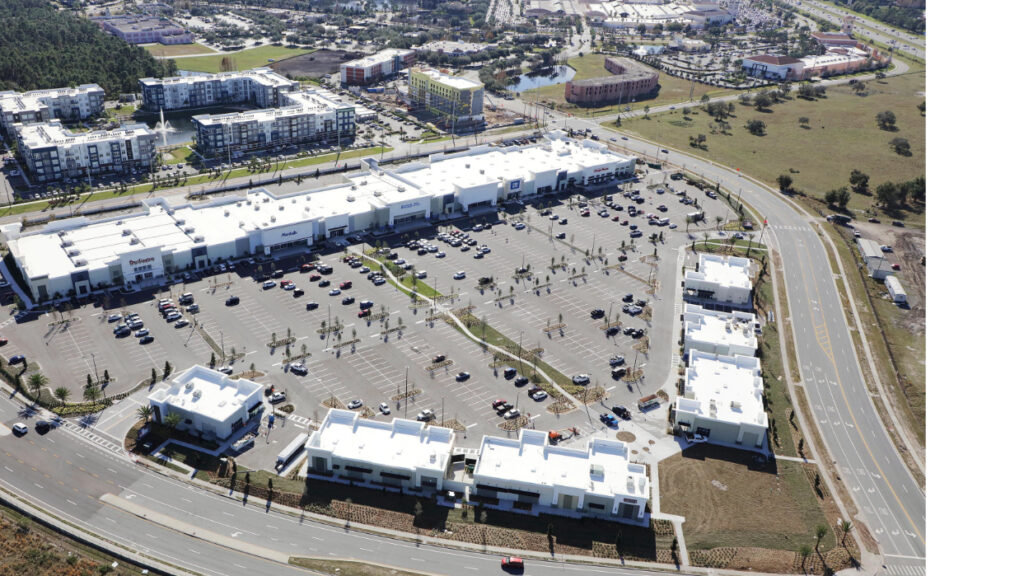 PUT YOUR STORE

ON THE MAP

View our lease plan, renderings and local consumer insights to see why Vineland Pointe is the best place for your new storefront.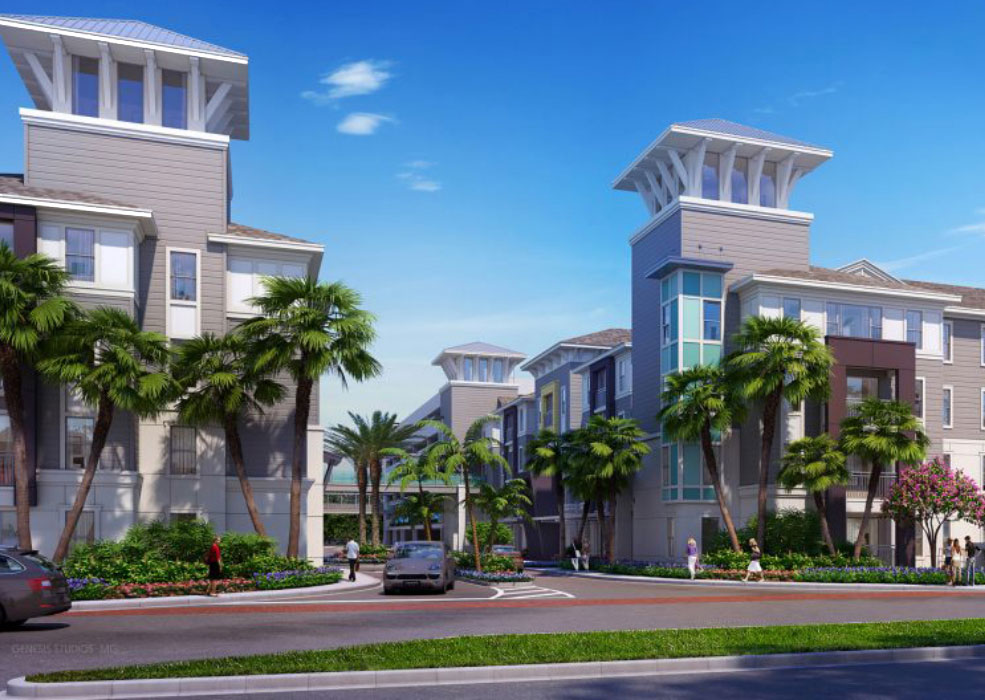 NEIGHBORHOODS

& COMMUNITIES

Learn about the many nearby residential communities that will be home to your regular customers, all within 1.5 miles.
Vineland Pointe a joint development effort between O'Connor Capital Partners and LaSalle Investment Management. Situated on 69 acres along Daryl Carter Parkway and just 1/2 mile away from Orlando Vineland Premium Outlets. Phase 1, on 20.87 acres south of Regency Village Drive, will be approximately 225,000 square feet and focus on off-price retailers such as Burlington, Ross and Marshall's. Phase 2, on 32.54 acres on the northeast side of Daryl Carter Parkway, will be approximately 115,500 square feet and focus on entertainment uses such as Alamo Theaters and Phase 3, on 16 acres on the southwest side of Daryl Carter Parkway, will be approximately 136,000 square feet and have lifestyle tenants.
"Vineland Pointe is exceptionally positioned within a thriving retail corridor, and benefits from its proximity to the most prolific tourist destination in the country," said David Craine, managing director of acquisitions at LaSalle, in a press release.​
Vineland Pointe is being designed by Eleven18 Architecture, Orlando. The project engineer is Harris Civil Engineers LLC, Orlando. Construction is slated for completion in 2018.​